Hardscape Services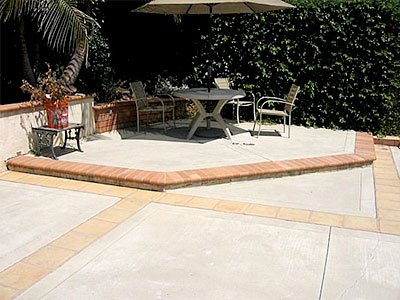 We at PVM Concrete & Pavers cover a large service area that includes Los Angeles, Orange County, and Whittier. Our team of experts also caters to clients in and around Riverside and Anaheim, and we have handled hardscape design and build for clients in Santa Barbara too. Over the years, we have completed a large number of similar projects across San Diego, La Canada, and Valencia.

Property owners from in and around Huntington Beach, Mission Viejo and the surrounding areas engage our services for all their new hardscape and upgrade projects. The range of services we provide include:


Patio Pavers
We provide paver patio design and installation services for clients that look for high quality solutions. We use the best materials in our work and you can choose from pavers made of concrete, brick or even natural stone. These interlocking units are extremely resilient, durable and easy to maintain.

The installation is quick and we can provide you with unique patterns and designs on your patio. We ensure that the work is completed to your 100% satisfaction and the use of top grade products ensures the longevity of your patio. We are very creative in our approach and ensure that all our solutions are cost-effective and customized to your requirements. Read More about Patio Pavers »


Concrete Pavers
Concrete is an extremely resilient and durable material that is perfect for use in outdoor spaces. It can endure climatic changes and regular wear and tear as well. We provide excellent concrete paver installation solutions. These interlocking concrete units are available in a range of colors, designs, textures, shapes, and sizes.

This allows us to create unique and attractive patterns in your landscape. Concrete pavers are ideal for use in walkways, pathways, driveways, patios, decks, poolscapes and more. We are extremely creative and professional in our approach which ensures you get top notch solutions at very cost effective pricing. Read More about Concrete Pavers »


Driveway Pavers
Driveways are very hardworking surfaces and are exposed to foot and vehicular traffic. This makes it very important to choose the surface material with care and get it installed from experts. We have the experience and knowledge to handle all types of paver driveway installations.

You can choose from brick, natural stone or concrete pavers in the designs, shapes, and sizes you want. Our designers will ensure that your driveway design is unique in every way and that it complements the appearance of your landscape as well as the exterior of your home. When installed by experts like us, driveway pavers can last for decades with minimal maintenance. Read More about Driveway Pavers »


Sidewalks/Walkways
Paths and walkways are an integral aspect of most landscapes. In most instances, these lead out from and into areas into various spaces in the landscape. While planning sidewalks and walkway installations, care be taken to ensure that their design and styling are in sync with your driveway design. Similar materials can be used in the work and you can choose from pavers made of concrete, natural stone or brick.

These are available in different styling, patterns, sizes, shapes, and colors, which means it is possible to create the aesthetic you want in your outdoor spaces. We have highly experienced installers that handle sidewalks and walkway installations, ensuring the longevity and resilience of these features. Read More about Sidewalks/Walkways »


Pool Decks
Pool areas tend to see a significant amount of exposure to water, the UV rays of the sun and other elements. This makes it necessary to choose the flooring material with care. When we are installing pool decks, we focus on ensuring that best quality pavers are used in the work. Since you can choose from different designs, patterns, colors, sizes, and shapes, it is possible to create pool decks that are stunning in every way.

Care will be taken to ensure that the installation is completed to perfection in order to maintain the integrity and strength of the pool deck. Our team works very closely with you in order to determine what your specific needs and ideas are before providing pool deck solutions that are customized to your needs. Read More about Pool Decks »


Foundations
When you are getting any outdoor structures or new additions installed on your property, you need to ensure that the foundations are planned and built well. That is the only way to ensure that the structure which stands on the foundation is strong and stable. We provide excavation, site prep, grading as well as foundation construction services.

Regardless of what the scale of your project is, you can rest assured that we will provide you superior concrete work that would be the perfect foundation for your home extension or outdoor structure installation project. We use top quality materials and workmanship in every job, ensuring you get value for money every time you hire us. Read More about Foundations »


Room Additions
Getting a new room added to your existing home is one of the best ways to increase the functionality of the available area and make space for your family's needs. However, when any room addition project is being considered, it is important to ensure that the new structure blends in well with the existing one.

We have years of experience in this industry and can handle all types of home addition projects. Whether you want a new home office, an extra bedroom, an entertainment room or even a conservatory or sunroom added, we are the concrete contractors that can provide the best services at the most reasonable pricing. Read More about Room Additions »


Retaining Walls
Retaining walls are an extremely important aspect of most landscapes. These specially engineered walls are generally built in areas where a certain amount of excavation has taken place. They are built using concrete masonry blocks and are extremely sturdy and strong. Their primary function is to prevent soil erosion and provide support to the backfill.

While these are typically high-function features, we have the ability to design them in a creative manner. For example, if you need in-built seating or planters in this structure, we can incorporate these features for you. We use the best quality materials in building retaining walls and make sure that the installations perform well for a number of years with very basic maintenance. Read More about Retaining Walls »


Installation Process
As a company that has been in this industry for over 25 years, we have the experience, resources, and skill to handle all types of concrete, as well as a paver installation jobs in outdoor spaces. We follow the latest industry standards in all our installation processes and make sure that only the best quality materials are used in the work.

The focus is on ensuring that the structures and installations that we build for our clients are not only stable and beautiful but extremely resilient and long-lasting as well. The best quality materials and workmanship are used in the work. We work methodically and make sure that the installation process is completed within the stipulated timeframe and the approved budget. Read More about Installation Process »


Concrete Contractor
Concrete is a very popular material used in outdoor and landscaping projects. This is because it is extremely durable, cost-effective and strong. It is ideal for use in various areas of the landscape such as patios, decks, poolscapes, walkways, driveways, pathways and more. We also handle all types of block wall construction, room additions, and foundation projects.

In addition, we can color concrete and install decorative concrete, stamped concrete. Our team also has the expertise to handle concrete staining and stenciling jobs. Our creativity and skill in this field helps ensure that even the simplest of concrete surfaces look stunning and add a unique look to your outdoor spaces. Read More about Concrete Contractor »

Well-designed and well-constructed hardscaping improves the appearance and longevity of your landscape. For any more information, feel free to contact PVM Concrete & Pavers at (800) 495-0148. You can also send us a message with your project details, via this Contact Us form and one of our experts will get in touch with you shortly.